What is Integrative Medicine?
Integrative medicine is an approach to care that puts your individual needs at the center of attention with a focus on the full range of physical, emotional, mental, social, spiritual and environmental influences that affect your health. By employing a personalized strategy that considers your unique conditions and circumstances, we'll use the most appropriate treatments help you regain and maintain optimum health.
We are the first truly integrated wellness center in the Roanoke area combining chiropractic with medical collaboration in order to best meet the needs of our community!
We schedule you to ensure each of you receive the best possible care in a timely manner.
Friendly and courteous staff.
Many treatment options to help those with simple or complex physical complaints.
Professional, relaxing and comfortable atmosphere.
Beautiful and private treatment rooms.
Convenient location with plenty of parking.
Specialist and attorney referrals when necessary.
Most insurance accepted and we do all the paperwork.
Cash payment plans available as a courtesy to ensure affordable care for all our patients.
No long-term care contracts required.
On-site digital X-rays available. These are only ordered when they are clinically necessary and not a requirement for all patients seeking care in our office.
Latest available technology to assist with optimal care for patients.
After hours emergency contact available.
Spinal and extremity manual manipulation
ArthroStim/Activator
Medical Weight Loss
Regenerative Medicine
Spinal Decompression Therapy
Cold Laser Therapy
Webster Technique (for prenatal care)
Active Release Therapy (Certified in Lower Extremity)
Therapeutic modalities (such as heat, ice, ultrasound, electrical muscle stimulation, etc.)
Intersegmental traction
Comprehensive physical rehabilitation customized for your specific issues
Customized lifestyle and nutritional program
Comprehensive blood work using advanced technology which goes far beyond standard cholesterol screening to accurately determine your individual risk of heart disease.
Stress Relief Therapy - uses sound and light to stimulate various areas of your brain to promote relaxation. Conditions helped with SRT include sleep issues, chronic stress, depression, ADD, ADHD, weight loss, fatigue and so much more. This technology and the results we get from it are beyond incredible!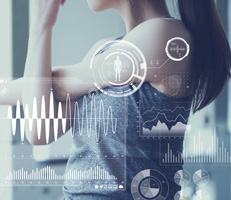 IV Vitamin Drip Therapy Balance Wellspace Our Services IV NutritionBalance Wellspace Integrative MedicineWe offer physical medicine, regenerative medicine, chiropractic, physical therapy, IV nutrition, and medical weight loss services to help our patients achieve...
read more
Balance Wellspace
2110 Carolina Ave. SW
Roanoke: VA 24014
Phone: 540-824-1005
Fax: 540-343-0056