Over the past few years, I have seen my share of patients that have injured themselves while "just" working in the garden or yard. The common denominator that I have noticed is that these gardeners do not really understand the word moderation. They go out into the yard and return six to eight hours later. Is it any wonder why they are stiff and sore at that time?
Indeed, gardening is harder than you think! Performing repetitive activities, such as raking, weeding and planting is very hard on the body. Combine that with performing these tasks for long periods of time and we have a potentially dangerous combination.
Here are some tips to remember before you venture out to perform yard work:
Warm up. Before you begin working in the yard, take the time to prepare your body. Walk approximately 10 minutes.
Stretch the muscles you will be using before you start, as well as during and after working in the yard. This will help prevent muscle soreness.
Keep your work close and directly in front of you.
Use proper body mechanics with all positions. Make sure to keep your back straight.
Move your body as a unit: avoid twisting while you reach or bend.
Rotate your task every 15-20 minutes. (i.e., rotate from weeding to pruning). This will help prevent fatigue and muscle strains.
Change your posture and body position frequently. This will also prevent muscle fatigue.
PACE YOURSELF. Take a break when you feel tired. Spread larger tasks over a longer period of time.
Wear a hat and sunscreen to protect your skin.
Drink plenty of water to stay hydrated.
If you get injured or if the stiffness does not go away within a few days, contact our office to schedule an appointment.
Winters are long and cold. Remember that when you step out into your garden or begin yard work. Most of you have not been exercising diligently all winter, so the risk of injury is higher. A final tip to think about: a few visits now can prevent many visits later
AUTHOR
---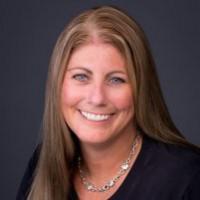 Dr. Jennifer Walker
---