Gone are the days when massage was considered a luxury. Today, massage has become a mainstream method of both natural healing and wellness. Physicians are prescribing various forms of massage therapy to compliment traditional medical treatment for stress relief, illness, injury and pain. In today's hectic, fast-paced and stress-filled world, massage is one of the most effective ways to reduce and ease the tensions of daily life. Massage may make you feel luxurious; however, the benefits are far more reaching.
Some benefits that you can expect from massage:
Breaks up scar tissue that may build up in your muscles after injuries or traumas.
Improves blood flow to your muscles and extremities.
Improves ranges of motion and muscle flexibility, resulting in improved muscle power and performance.
Shortens recovery time between workouts by enhancing the elimination of lactic acid build up, which is a by-product of exercise.
Enhances athletic performance.
Helps to relieve stress, muscle tension, stiffness and aids in relaxation.
At Balance Chiropractic & Wellness, we see massage therapy as an integral part of a wellness program for rehabilitation and continued good health.
If you have specific questions or would like to know if massage therapy would be beneficial for you or your condition, please contact Dr. Walker or our massage therapist Tricia Adams at (540) 824-1005
AUTHOR
---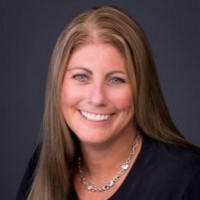 Dr. Jennifer Walker
---