Did you know......?
That when you have diabetes there are many ways to stabilize blood sugar in addition to medication.
High fat diet - Now, I know what you're thinking. Isn't a high fat diet bad for our heart. The answer is no and a high fat diet is actually the best diet for humans as long as you are getting good nutrient dense sources of fat. Even saturated fat. Research shows that dietary fat and no effect on blood level of fats and that fats in the blood are made by the liver only when there is a high sugar diet. Another benefit of dietary fat is that is has no effect on blood sugar making it easier to sustain normal blood sugar levels.
Chromium polynicotinate - This essential mineral has been shown in research to increase insulin sensitivity. This means that it is easier for sugar to get out of the blood and into cells making it easier to maintain normal blood sugar.
Gymneva Sylvestra - This is an herb native to India that research has shown has an very dramatic ability to stabilize blood sugar.
Reduce stress - Research has shown that elevated cortisol (the hormone secreted in response to stress) impairs the body's ability to use insulin and keep blood sugar level. Practicing stress reduction through meditation, yoga, mindfulness, infrared sauna, and neurofeedback can be excellent strategies to reduce cortisol levels and stabilize blood sugar.
Cinnamon - In research, Cinnamon has shown the ability to stabilize blood sugar and blood pressure.
*Implenting these strategies may require you to alter the dosage of any diabetic medication you are taking. When implementing any of these strategies please consult with you physician for advice on altering medication dosage if necessary.
AUTHOR
---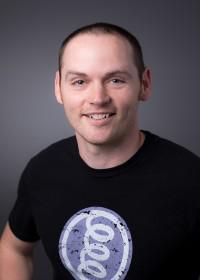 Dr Stephen Hussey
---