The subject of ear infections is very close to me. I have personally suffered from ear infections for over 16 years, at a tune of approximately four times per year. Growing up in a medical-centered household, each infection brought me to the medical doctor or ENT specialist who prescribed antibiotics to help clear up the infection. As I got older, the infections worsened and often resulted in rupturing my eardrum.
When I was in chiropractic school, I developed yet another severe ear infection. I had heard that chiropractic had helped others with ear infections; therefore, I decided to see if chiropractic could help me. I went in for a chiropractic evaluation, which clearly demonstrated areas in my neck that were not moving properly, as well as significant muscle spasms. After three visits my ear infection went away without antibiotics. The great news is that the ear infections stayed away! When I had my first season "ear infection free", my mother's comment was that she wished someone had told her about chiropractic when I was a child. She could not believe that three visits corrected what 16 years of antibiotics could not.
I tell you this story because you may have a child or loved one who suffers from recurrent ear infections. Ear infections (i.e., Otitis Media) are the most common cause of pediatric visits and subsequent antibiotic use during the first two years of a child's life. Otitis Media is usually a complication of the common cold, sinusitis or a sore throat, developing when once normal resistance to the infection is lost. In one study, 93% of all episodes treated with chiropractic care demonstrated improvement. 75% of the cases improved in ten days or less and 43% with only one or two adjustments (Froehle, 1996).
I have worked with patients of all ages, ranging from early infant through adults. Please do not think that antibiotics are the only choice for treating ear infections! Contact our office at (540) 824-1005 to schedule an evaluation today to determine if your child or loved one could benefit from chiropractic care
AUTHOR
---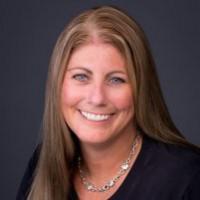 Dr. Jennifer Walker
---