What is integrative medicine?
Integrative medicine is an approach to care that puts your individual needs at the center of attention with a focus on the full range of physical, emotional, mental, social, spiritual and environmental influences that affect your health. By employing a personalized strategy that considers your unique conditions and circumstances, we'll use the most appropriate treatments help you regain and maintain optimum health.
Our team of dedicated health professionals are ready to help you start your journey to wellness. From your very first point of contact, you can expect a caring and supportive experience.
The first step is to talk to our front desk team about what issues you would like to address while under care at Balance Wellspace Integrative Medicine.
Next, we'd like to see you in person to get a full picture of your current health and understand your personal goals. This will include a consultation and maybe x-rays or other diagnostic procedures.
Next, our team will develop the right plan of care personalized for your specific concerns. We will share our findings with you and fully explain the next course of actions, answering all of your questions.
Once we have shared our findings and treatment plan with you, our caring patient advocate will help you consider costs and insurance benefits as well as all payment options.
Finally, you will start your plan of care with our team who will seamlessly coordinate your care.
This whole process can happen in 24–48-hour span. We want to get you on the right track to wellness as soon as possible. Reach out to get started and take that first step to better health!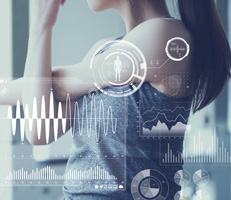 IV Vitamin Drip Therapy Balance Wellspace Our Services IV NutritionBalance Wellspace Integrative MedicineWe offer physical medicine, regenerative medicine, chiropractic, physical therapy, IV nutrition, and medical weight loss services to help our patients achieve...
read more
Balance Wellspace
2110 Carolina Ave. SW
Roanoke: VA 24014
Phone: 540-824-1005
Fax: 540-343-0056