Associate Chiropractor
If you like rapid growth and working with enthusiastic team members to improve patient's quality of life, you'll enjoy your career with us!
Position Summary:
As the clinic's Chiropractor, you will be responsible for bringing about the retention of long-term quality patients for the clinic through the execution of service delivery systems, so the patient's needs and expectations of care are met or exceeded. In this position, we require someone who will be compassionate, caring, optimistic, self-motivated and gets excited about a challenge. As a Chiropractor in our clinic, we desire for you to have a passion for helping others see their full potential and to motivate/assist them to reach their true goals. You will be an essential piece of the integrated clinic and will work in tandem to collaborate with the medical personnel to result in the most effective treatment plans and clinical outcomes. It is necessary for you to be knowledgeable in regards to diseases, rehabilitation, and other medical conditions.
About Balance Wellspace:
Our Mission is to help our patients achieve the following: Experience clarity; Develop confidence; Capture peace of mind; Achieve overall health and wellness through improved quality of life.
Our purpose is to change the healthcare paradigm within our communities.
Guaranteed Promise from Our Practice: A team that will do whatever it takes to help our patients achieve their goals.
Our Core Values: Genuine; Innovative; Transparency; Discipline & Results.
Performance Objectives:
• Develops emotional connection with patients to understand their expected goals and desired outcomes
• Educates the patient on the services provided in the clinic
• Evaluates new patients to determine if and which chiropractic/rehab services they could benefit from
• Reviews x-rays and makes recommendations in the daily team meeting
• Delivers Report of Findings
• Monitors patients for improvements and set-backs so as to modify services to help clients meet or exceed expectations
• Monitors patients for compliance and effectively communicate the need to follow recommendations
• Effectively and continually educates patients about the need for, and progress through the care plan
• Recognizes and acknowledges when patients improve and reach goals
• Assists in the recruitment of new patients through internal and external lead generating activities
• Engages in effective communication with clinical as well as administrative staff to ensure seamless flow of production to allow for increased growth of company's services delivered to meet the strategic objective of the company.
• Adjusts patients and keep detailed records of each treatment session
• Oversee management of Rehab Technicians and Chiropractic Assistants
• Consult with patients and offer techniques and ideas for them to improve their physical health and comfort
Capabilities/Key Competencies:
• Display extreme focus on each individual patient
• Entrepreneurially orientated, driven to succeed and a commitment to achieve results
• Excellent relationship building skills with a demonstrated ability to quickly develop trust
• Ability to make decisions, offer strong recommendations, and take responsibility for results
• Self-starter who can work independently within existing processes or operate effectively with ambiguity
• Ability to overcome objections with confidence
• Willingness to train on instrumentation, traction devices and other corrective care techniques
• Excellent interpersonal skills are essential in order to build relationships with patients and staff
• Superior time management skills and the ability to juggle a large patient load
• Ability to empathize with patients who are in chronic pain and a strong desire to help improve their quality of life
• Able to coordinate and balance needs of the patient and the clinic
• Must be able to think critically and make judgments about how best to help patients
• Thrives in interprofessional setting
• Up to date on the latest chiropractic practices and a desire to provide cutting-age care
• Ability to maximize and apply internal systems, processes, and platforms
• Team orientation and strong collaborator
• Present self in a professional and positive manner in attitude and appearance at all times
• Understand, believe, and communicate our mission, vision and values
• Desire to define and take massive action to accomplish your own personal, professional and financial goals
Education & Experience:
• 4-year bachelor's degree from accredited college
• A Doctor of Chiropractic degree from an accredited chiropractic college
• Valid DC license in applicable state
• Fully eligible for Malpractice Insurance in applicable state
• 2+ years working in a private practice preferred
Physical Requirements:
• Must be in good physical condition and have the dexterity and strength to perform adjustments and manipulations on patients
Commitment To Diversity:
As an equal opportunity employer committed to meeting the needs of a multigenerational and multicultural workforce, (Clinic Name) recognizes that a diverse staff, reflective of our community, is an integral and welcome part of a successful and ethical business, we hire local talent at all levels regardless of race, color, religion, age, national origin, gender, gender identity, sexual orientation, or disability, and actively foster inclusion in all forms both within our company and across interactions with clients, candidates and partners.
Location: 2110 Carolina Avenue SW, Roanoke, VA 24014
Benefits: Medical, Vacation, IRA, Bonus
Base Salary Range: $70,000-80,000 with Bonus Potential
Full Time: Monday – Thursday 7:30-6:30 (with 1 hour for lunch)
The above statements describe the general nature and level of work being performed by individuals assigned to this classification. This is not intended to be an exhaustive list of all responsibilities and duties required of personnel so classified.
If you like rapid growth and working with ecstatic, enthusiastic team members, you'll enjoy your career with us!
If you are interested, please forward your CV to jennifer@balanceroanoke.com.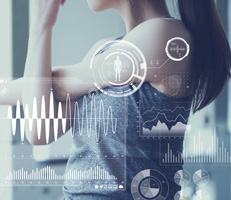 IV Vitamin Drip Therapy Balance Wellspace Our Services IV NutritionBalance Wellspace Integrative MedicineWe offer physical medicine, regenerative medicine, chiropractic, physical therapy, IV nutrition, and medical weight loss services to help our patients achieve...
read more
Balance Wellspace
2110 Carolina Ave. SW
Roanoke: VA 24014
Phone: 540-824-1005
Fax: 540-343-0056